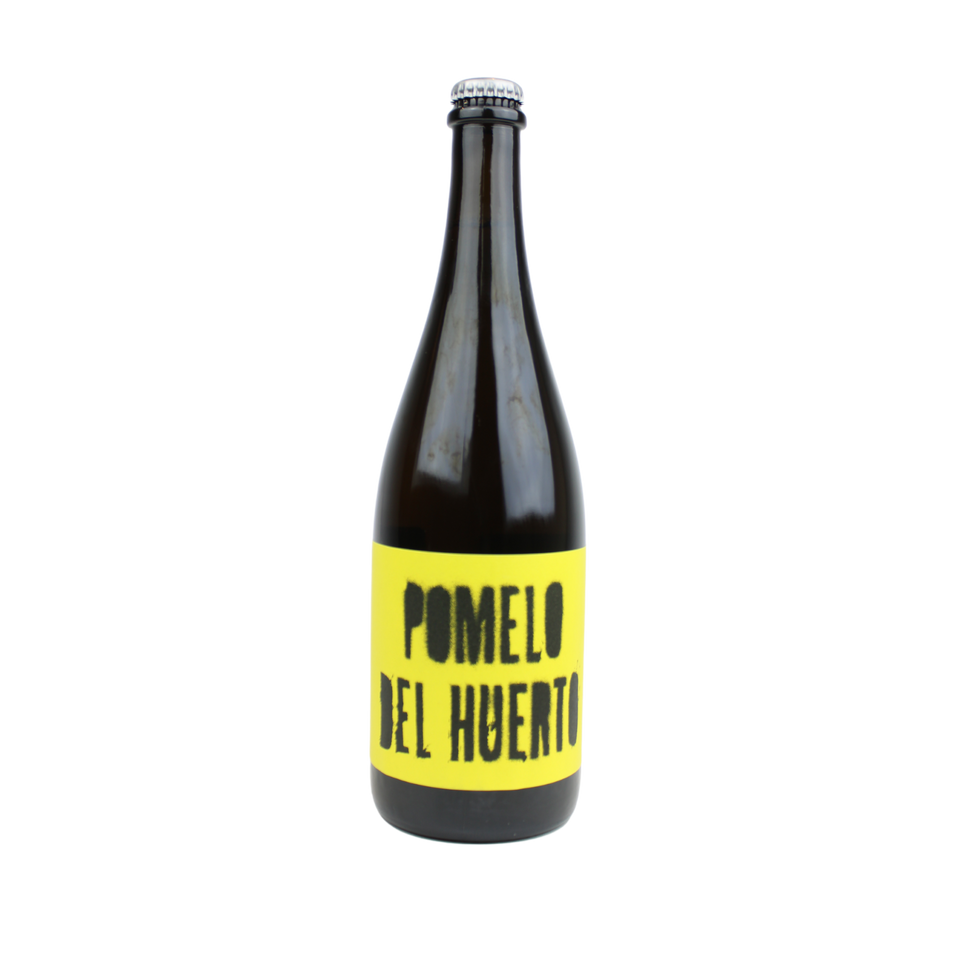 Cyclic Beer Farm Pomelo Del Huerto
14142224
REGION: Catalunya, SP
750ml / ABV: 4%
Inspired by the classic style from northern Germany, Gose, we brewed this beer using our no boil sour beer method using 50% organic Belgian pilsner malt and 25% flaked wheat and 25% malted wheat, with additions of Indian coriander, Himalayan pink salt, then fermented with a mix of bacteria and our house yeast, followed by fresh juice and zest from our family farm and finished with a light dryhopping of citrusy Eukanot hops. Tart and refreshing with loads of grapefruit character this one is meant for spring and summer enjoyment.
Our focus is primarily on production of mixed fermentation wild ales - inspired by the traditional beers of Belgium - for which we use a proprietary house blend of yeast and bacteria along with additional experimental yeast from our local flora. Seasonality and locality are both very important to us; we brew as the harvest supports and take advantage of local organic fruit, vegetables and herbs, some of which come from our family farm just outside Barcelona. 
Our fruit ferments and wines, inspired by our early days of home brewing and winemaking, are produced using only local, organically grown fruits, fermented naturally by the action of the wild yeasts present on their skins. We source our fruit from across beautiful Catalunya, harvest by hand ourselves (in the case of grapes) or source directly from the farmers before selection and fermentation alongside the beer at our home in La Sagrera, BCN.