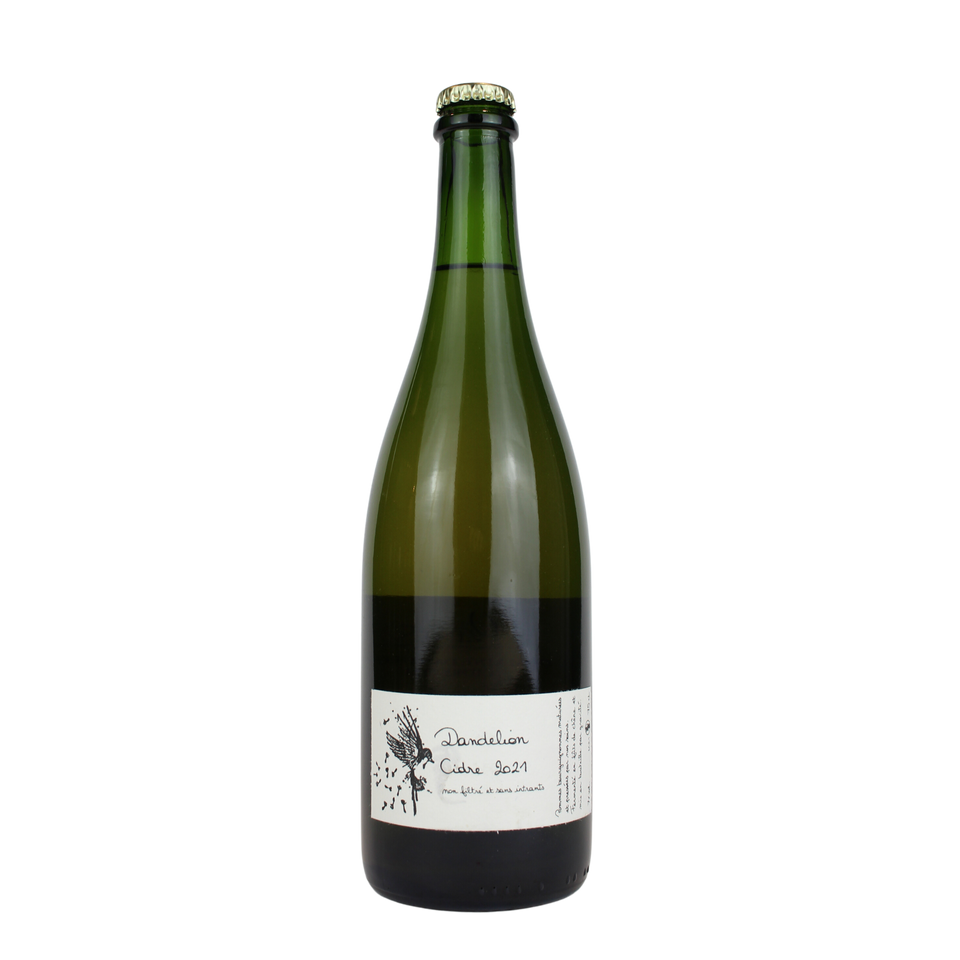 Domaine Dandelion Cidre (2021)
13220
REGION: Burgundy, FR 
SIZE: 750ml / ABV: 7%
100% organic apple cider with fruit purchased from trusted farmers north of Burgundy. All gravity, zero adds, special stuff. Not much of this made.
Morgane is a native to the village, though well travelled through the UK and Australia. She has totally absorbed her father's passion for plants and artisanal farming ; he is a horse plough specialist who provides his services to some of the most famous Biodynamic Estates in the world (including Leflaive and Lafon). Over the past 5 years or so, she and Christian have begun learning the horse craft themselves, and will carry on the brilliant work.
Christian, an Australian, has been living in France for the past 10 years, working as the Chef de Cave at the highly esteemed Biodynamic Estate, Domaine Chandon de Brialles in Savigny-les-Beaune. Christian's understanding of plants and how to encourage their vitality with Biodynamics is profound. And the wines this duo are thus able to produce, thanks to that intimate knowledge and understanding of plant and site, are a pure pleasure and lesson in easy elegance. Nothing austere here, just pure fruited, seductive, yet mineral and fine wines. 
Domaine Dandelion consists of approximately 2.5 ha in AOC Hautes Cotes de Beaune, mostly planted to old vine Pinot Noir (1940s - 60s plantings). There is also a tiny amount of very old vine gamy (1901 plantings) and aligoté.