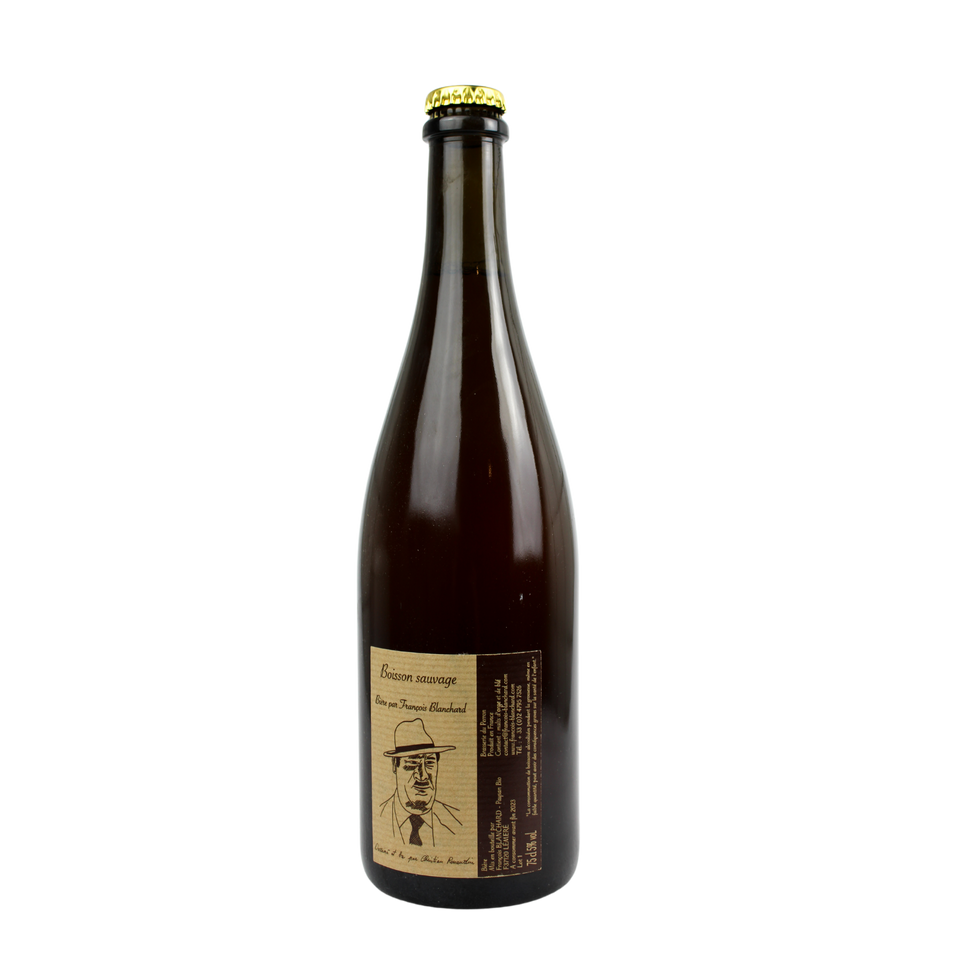 François Blanchard Boisson Sauvage Biére
14142261
REGION: Touraine, FR
750ml / ABV: 5%
"Brewed in October 2022 with the help our good friend Elenor Butler, who has been working with François every year since 2018, this is youthful, very pure and already in a delicious window. There is a little extra polish in this brew, the expression of grains has so much clarity and the hops play the most discreet supporting role. 
The acidity is building but the beer has found a really staggering degree of balance even at this stage of its development. For us, it resembles an excellent saison, albeit with a touch more lactic acid." - Campbell Burton
Once a professional jazz musician, now farmer-winemaker-brewer extraordinaire François Blanchard continues to impress. This is his open-fermented farmhouse ale made from cereals grown at his farm. Wild and full of energy.