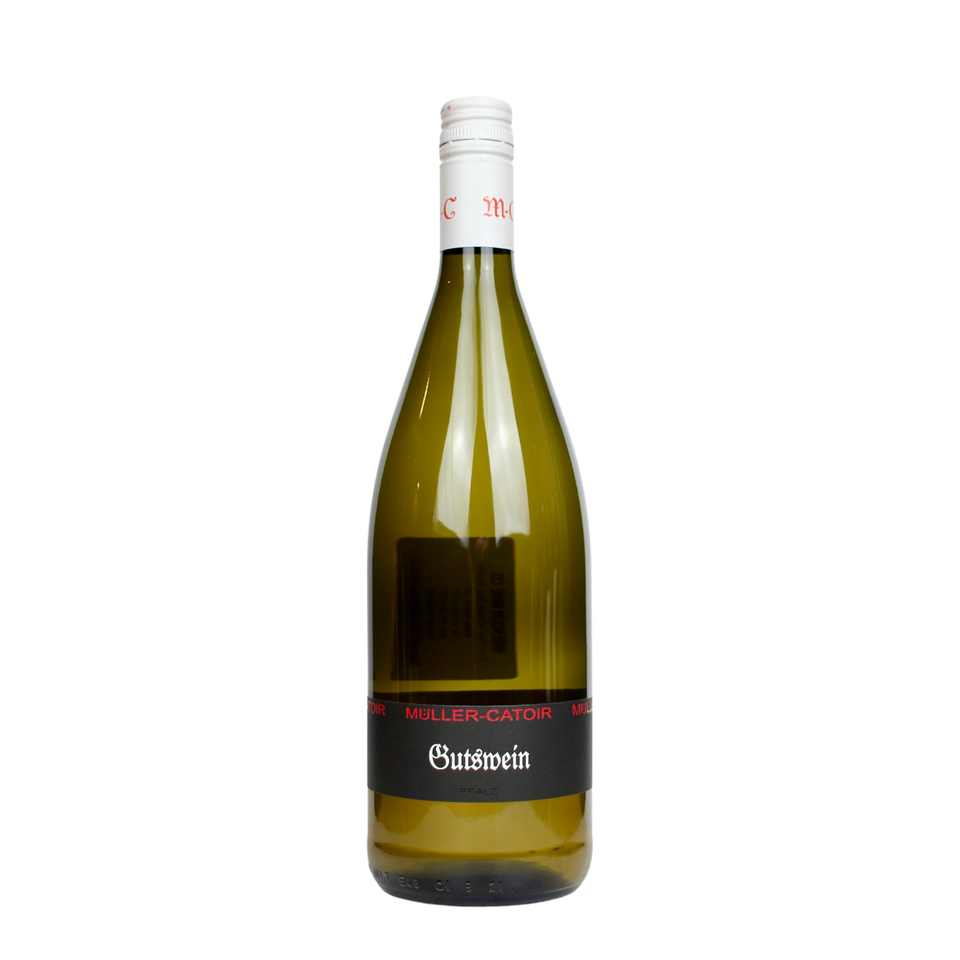 NV Müller-Catoir Gutswein (1L)
4260113870013
WINEMAKER: Martin Franzen
REGION: Pfalz, GER
VARIETAL: Riesling, Rieslaner, Scheurebe, Weißburgunder
VITICULTURE: Certified Organic
Gutswein is the base classification in the VDP for house wines that are blends of estate fruit. Müller-Catoir does not typically export this wine. Rather they bottle it in 1-litre format and sell it only to local restaurants. Some years ago, we spied some bottles in the winery and demanded a taste. After three years of trying we finally received our first small parcel of this juicy offering in 2011. To this day, on every visit, Philipp Catoir reminds us that we are lucky to receive an allocation!
The 2016 Gutswein is a blend of Riesling (at least 85%), with lesser amounts of Rieslaner, Scheurebe and Weissburgunder (Pinot Blanc). It comes entirely from the 2016 harvest although you won't find the vintage on the bottle as the Gutswein classification doesn't allow for such trifling matters. Even at this level, the fruit is hand harvested, mainly from the estate's valley floor holdings and, as always, this is a great value - a lightning-bolt of racy, pithy freshness, although in 2016 there's also plenty of pulpy fruit to balance the expected 'zing'. Nonetheless, liquid electricity is the name of the game with this wonderful pouring option.
At a time when minimal intervention and the concept of terroir was still alien to the German wine lands, Hans-Günther Schwarz knew the score: you have to have an innate understanding of soil and site before you can make great wine. His legacy of low intervention viticulture and winemaking has gone on to inspire and educate a whole generation of young German winemakers, in the now-accepted theory that great wine is made in the vineyard not the cellar.