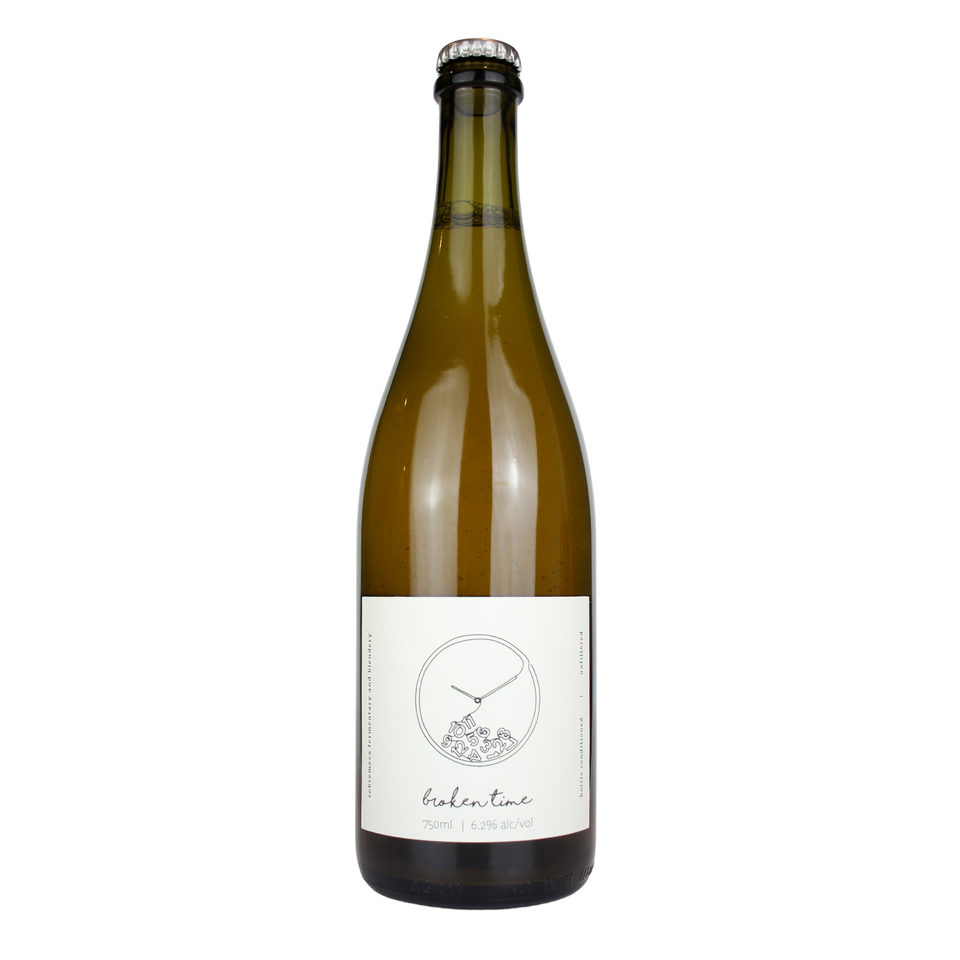 Sobremesa Broken Time Extra Hoppy Ale
11535
REGION: Kensington, VIC
SIZE: 750ml / ABV: 6.2% 
"If you have followed our journey so far you would know that we strive for dry, crisp, funky & bitter beers. This is a nod to the bitter beers of Belgium that have shaped our palates for the better.
Using 100% floor malted pilsner from House of Malt in Ballarat, VIC (AU) & hallertau mittelfruh (GER) in the boil to 65 IBU. This beer went through primary fermentation for 4 weeks in stainless w/ a belgian yeast strain that produces less esters then our house saison strain. We then added brett. brux & brett. lambicus at bottling time. Packaged on August 14th 2021 and bottle conditioned for 8 weeks. Bottled by gravity; unfined, unfiltered & preservative free.
This drinks some where between a saison and a lager. Aromas of doughy bread & thyme on the nose. On the palate it's full of dandelion & sage balanced by the creamy grains. Super crisp & refreshing w/ an assertive bitterness and fluffy carbonation.
Broken time refers to a way of playing jazz in which the beat is not stated explicitly - irregular & improvised. This is what we do at Sobremesa, take inspiration but always stay in our own lane. This is definitely one of our cleaner offerings and a favourite here at the brewery. Perfect for the park picnics and will be rewarding to cellar." - Casey Grieve, Sobremesa Fermentary & Blendery.