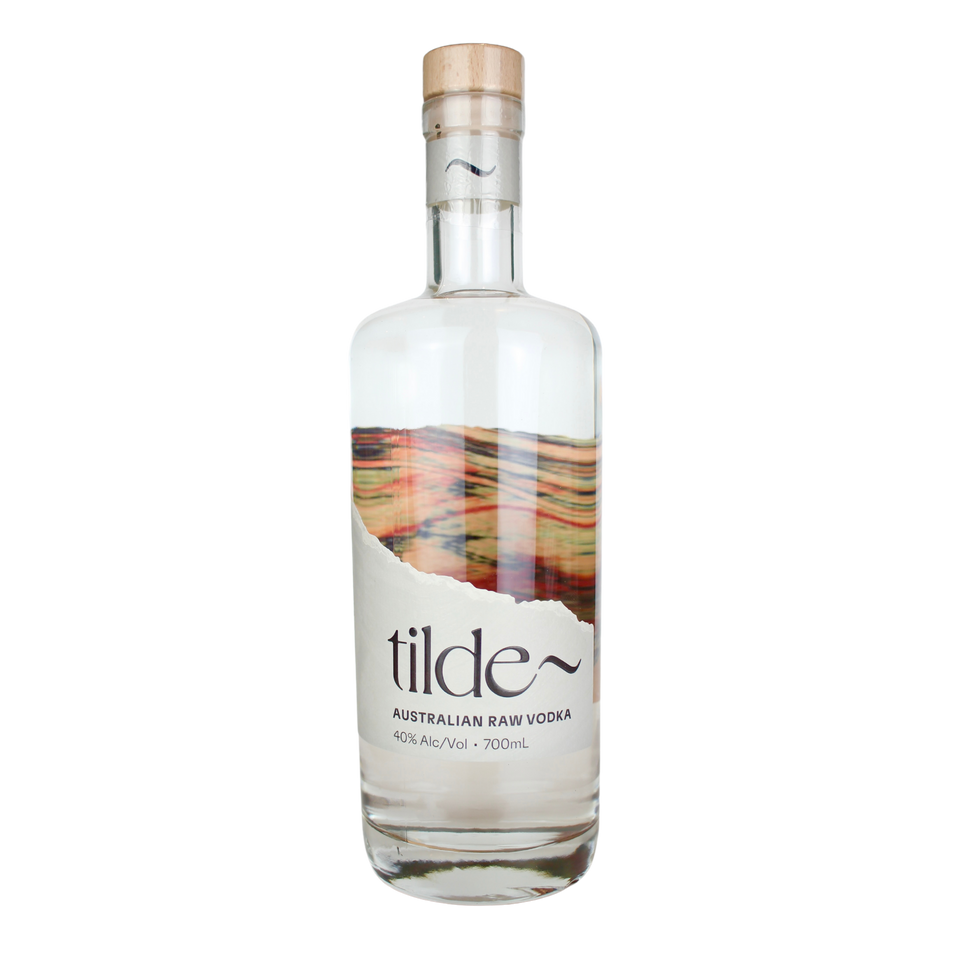 Tilde Australian Raw Vodka
9311512245539
REGION: Australia
SIZE: 700ml / ABV: 40%
"tilde~ starts with a mash bill of four Australian-grown grains, pale barley, malted wheat, flaked oats, hops. A longer fermentation time is where the character and flavours that make tilde~ unique get their start. We use quality Kveik brewing yeast. ​It's a 10-14 day fermentation (depending on how happy the yeast is!).
We twice distill in copper pots to ensure plenty of contact with copper to add texture. That's followed by single run in a 20-plate column still with 12 plates left open to retain character and complexity. The liquid then comes off the still at over ~ 93% ABV and we cut back to bottling strength with local spring water.
tilde~ Australian Raw Vodka is produced with no charcoal or carbon filtering, no added sugar and no additives whatsoever (aside from natural spring water)."