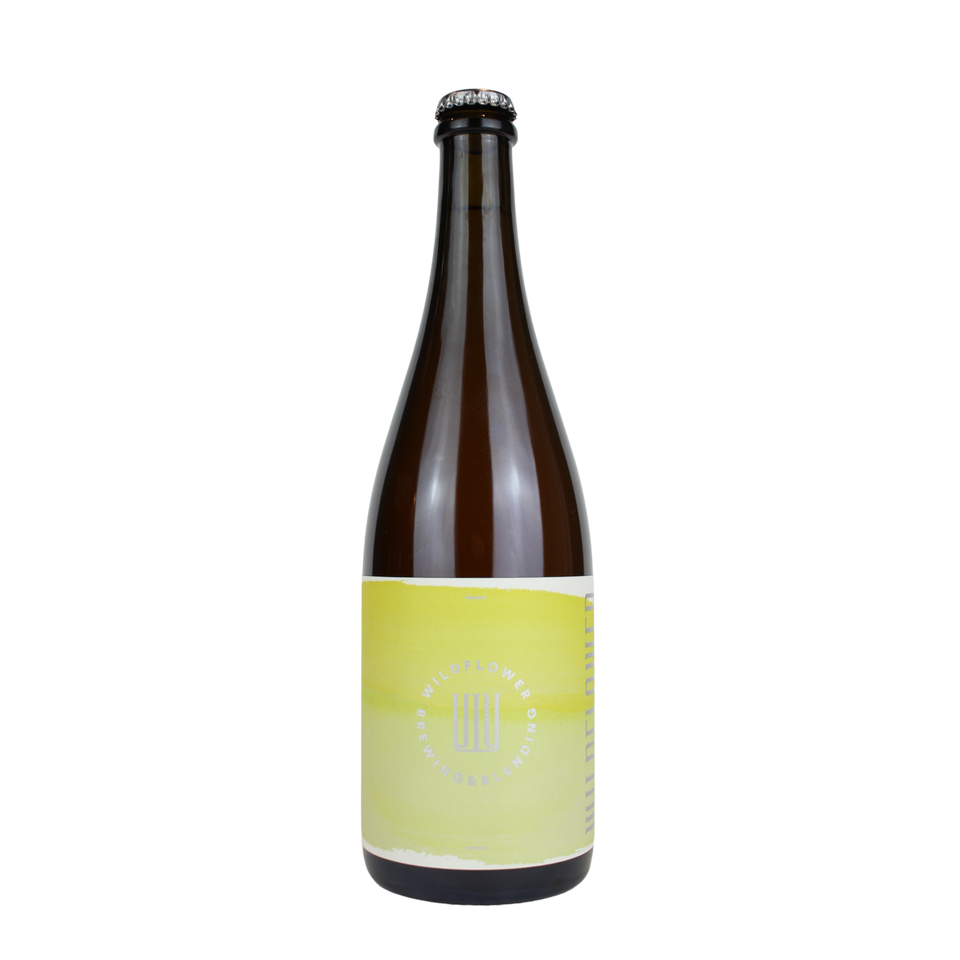 Wildflower Distinctly Perceived 2022
9355518000297
REGION: Marrickville, NSW 
SIZE: 750ml / ABV: 5.8%
Aromas of citrus zest, unripe melon and funky stonefruit. There's a big spice element also, skinsy vinous spice, dusty brown spices and oak derived sweet vanilla. A tempered palate, there's a phenolic grip from the grape skins but it still retains a lovely finesse. Musky skinsy white grape, forest spice, mesquite pod, pear and grapefruit flow along the palate. Vinous oak gives length to the dry finish.
"Our third release of this beer, with a more similar pomace mix as the 2019 vintage, there was no 2020 due to bushfires. The '22 sees barrel aged Gold blended with post-pressing Riesling and Viognier pomace from the Martin family at Ravensworth. Once again, these are estate grapes meaning they are grown using beyond-organic principles which I find ever inspiring and have mused on before. During their harvest, we make our way down their way almost weekly collecting fruit and skins and generally sneaking out of the city. One of my favourite things to make beers with are ingredients which another producer is effectively discarding... these 'upcycling' beers make up a decent amount of our beers over the years actually. I love how the flavours can both come through and be transformed through the process of fermentation... also I like giving the grown ingredients maybe a little more longevity. To the '22, this is three barrels on 1+ tonne of pomace... it's great and powerful, a lot of skin influence. Five months maceration, five months in bottle conditioning." - Topher
It's difficult to overstate the impact of Wildflower since its inception only a few years ago in 2017. Hailing from Texas, Topher Boehm has an impressive resume - from Brasserie Thiriez to Jester King to his background in astrophysics - not to mention his unique house yeast. Cultivated from foraged wildflowers native to NSW, think wattle blossoms and banksia, blended with a Belgian saison strain, creating something truly individual which speaks of place. Topher even sprayed the entire brewery with inoculated wort when he moved in, just to make sure everything was literally covered in the house culture.