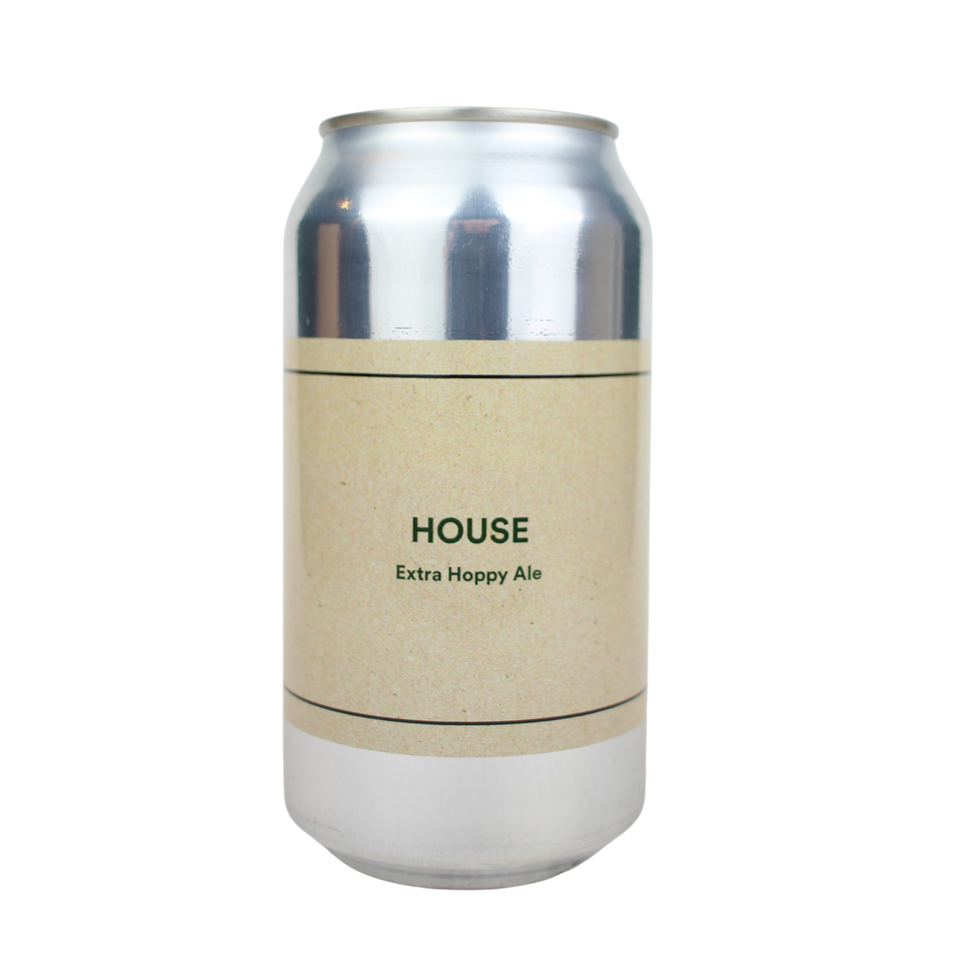 Wildflower House #2
12460583
REGION: Marrickville, NSW 
SIZE: 375ml / ABV: 4.5%
"The big sibling to Table Beer? The logical next-step for beers in cans... I don't know how to characterise this one but as I spoke about when we release the first Batch in Nov '22, this beer is a celebration of hops... not the fruity, citrus-y type... the old-world herbal, bitter one. Totally Australian, actually totally New South Welsh in provenance, but rather at home in Belgium.
House is a beer of our dreams... extra hoppy, firmly bitter and made exclusively with whole cone hops. We built our in-house designed old-world brewery with this beer in mind allowing us to use 'Red Earth' hops in their unprocessed natural state. They lend the grassy, balanced hop character to this utopian beer. Brewed with regenerative organic Schooner barley and wheat from Organically Greenwood Farm in Coleambally NSW and hops from Ryefield in Bemboka, NSW." - Topher
"Sweet primary fermentation fruits, creamy cereals and grassy hop spice. Flavours of orange zest, pithy citrus and melon. Earthy grassy notes entwine with perfumed floral and spicy hop notes. Full and concentrated palate with the bitterness giving a defined dry conclusion to the beer." - Luke, Wildflower
It's difficult to overstate the impact of Wildflower since its inception only a few years ago in 2017. Hailing from Texas, Topher Boehm has an impressive resume - from Brasserie Thiriez to Jester King to his background in astrophysics - not to mention his unique house yeast. Cultivated from foraged wildflowers native to NSW, think wattle blossoms and banksia, blended with a Belgian saison strain, creating something truly individual which speaks of place. Topher even sprayed the entire brewery with inoculated wort when he moved in, just to make sure everything was literally covered in the house culture.