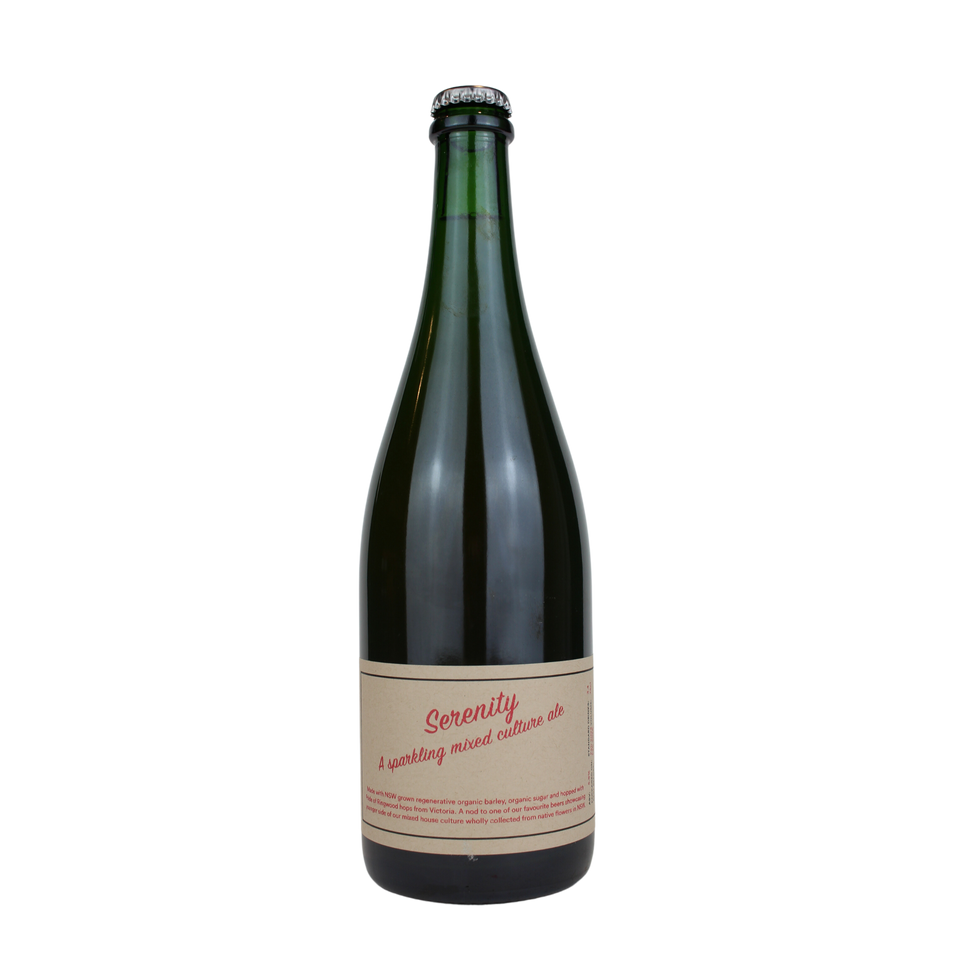 Wildflower Serenity #4
13813
REGION: Marrickville, NSW 
SIZE: 750ml / ABV: 5.8%
"This is the first time we've released Serenity brewed on the new brewery. Amazingly, despite our intense love for this beer, we almost went an entire year in between brewing it. I've mentioned it before, but there's something about the beers flowing through straw, or maybe it's the copper boil, or maybe its something else, but these beers from the brewery just have a texture and warmth that feels right. It's nourishing and homey.
Serenity is our hats-off to Cooper's sparkling ale made with organic schooner barley, raw organic sugar and organic chocolate malt, hopped rather generously with Pride of Ringwood from Ellerslie hops in Victoria." - Topher 
"Lovely nose of golden grains and warm summer fields. The gentlest waft of citrus before the nose is lifted by earthy hops and biscuity spice. Dry and earthy, full bodied and flavoursome. Primary fermentation esters dominate and fill the palate out, there's floral hop notes, darker spice and a hit of malt. The bitterness is clean and persistent providing a clean conclusion." - Luke, Wildflower
It's difficult to overstate the impact of Wildflower since its inception only a few years ago in 2017. Hailing from Texas, Topher Boehm has an impressive resume - from Brasserie Thiriez to Jester King to his background in astrophysics - not to mention his unique house yeast. Cultivated from foraged wildflowers native to NSW, think wattle blossoms and banksia, blended with a Belgian saison strain, creating something truly individual which speaks of place. Topher even sprayed the entire brewery with inoculated wort when he moved in, just to make sure everything was literally covered in the house culture.