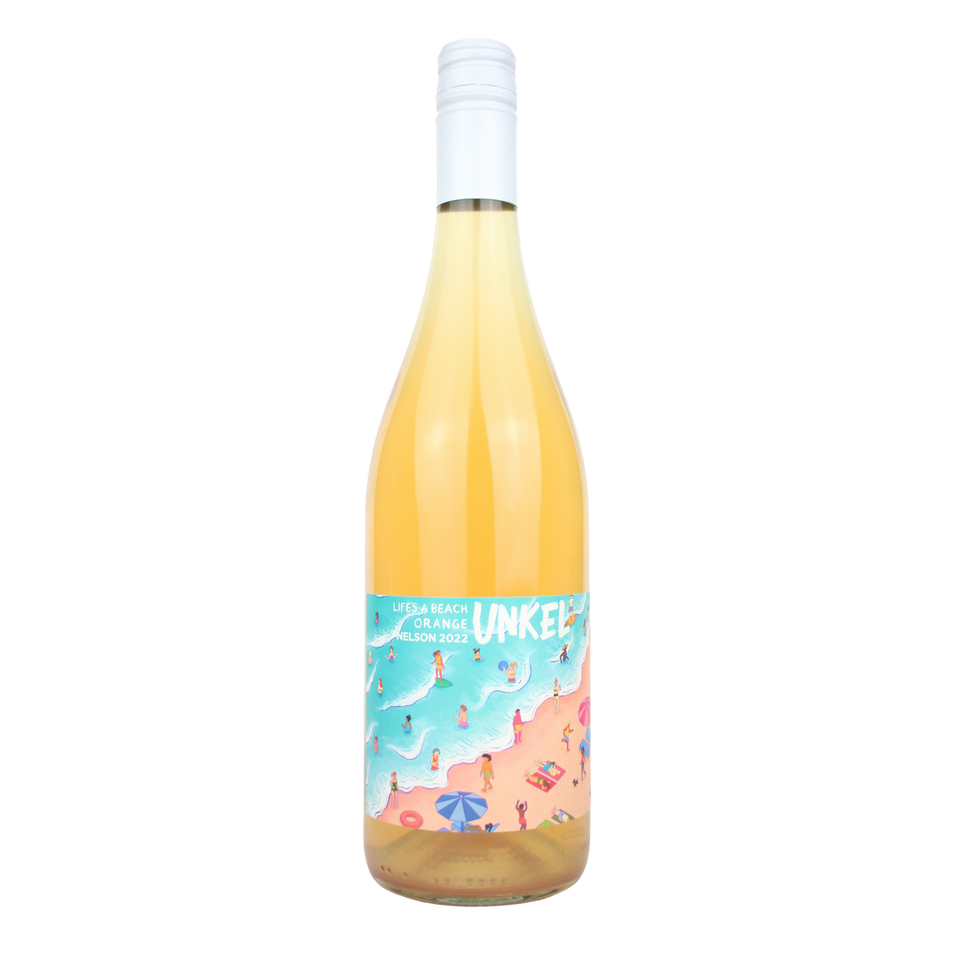 2022 Unkel Life's a Beach
13996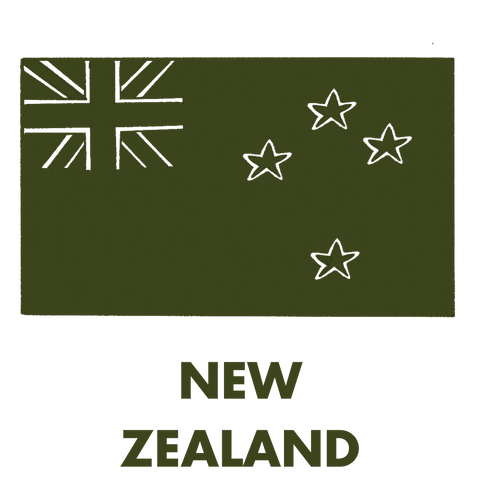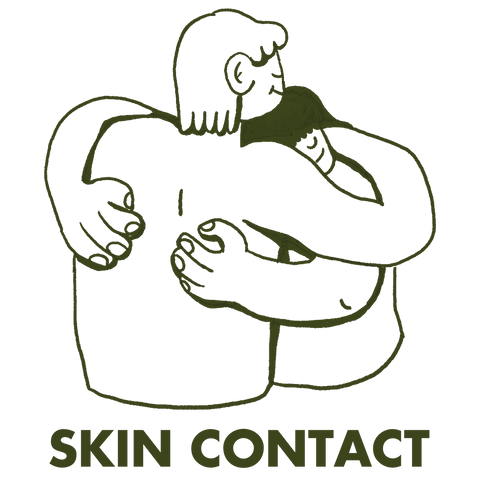 WINEMAKER: Kate & Rob Burley
REGION: Nelson, NZ
VARIETAL: Pinot Gris, Sauvignon Blanc, Gewürztraminer, Chardonnay
VITICULTURE: Organic
Organically farmed & handpicked by Rob & Kate Burley in the Upper Moutere; own rooted & dry grown in ancient, brown clay-bound gravels termed 'Moutere Clay'.
Pinot Gris (54%), Sauvignon Blanc (17.5%) & Gewürztraminer (18%) were destemmed & skin fermented separately for 7 days prior to pressing & maturation in a combination of predominately old oak & stainless steel. Chardonnay (10.5%) was wholebunch pressed & settled in tank overnight before being aged in old oak on gross lees until blending. The resulting wines were blended & settled in Spring prior to bottling. Unfined & unfiltered.
"A medium bodied orange wine that you want to keep sipping. Gentle, mouthwatering phenolics wrapped around a hit of Peaches and cream, orange rind, stewed red apple and nectarine." - Rob 
Rob Burley found his place in the wine world after working for a number of great like-minded producers abroad but it wasn't until he moved to Australia and started to work for Bill Downie and Patrick Sullivan that the concept for Unkel Wines was born. He and his wife Kate recently returned to New Zealand in 2019 where their inspiration & devotion towards organic viticulture & heartfelt wines continues to unfurl.