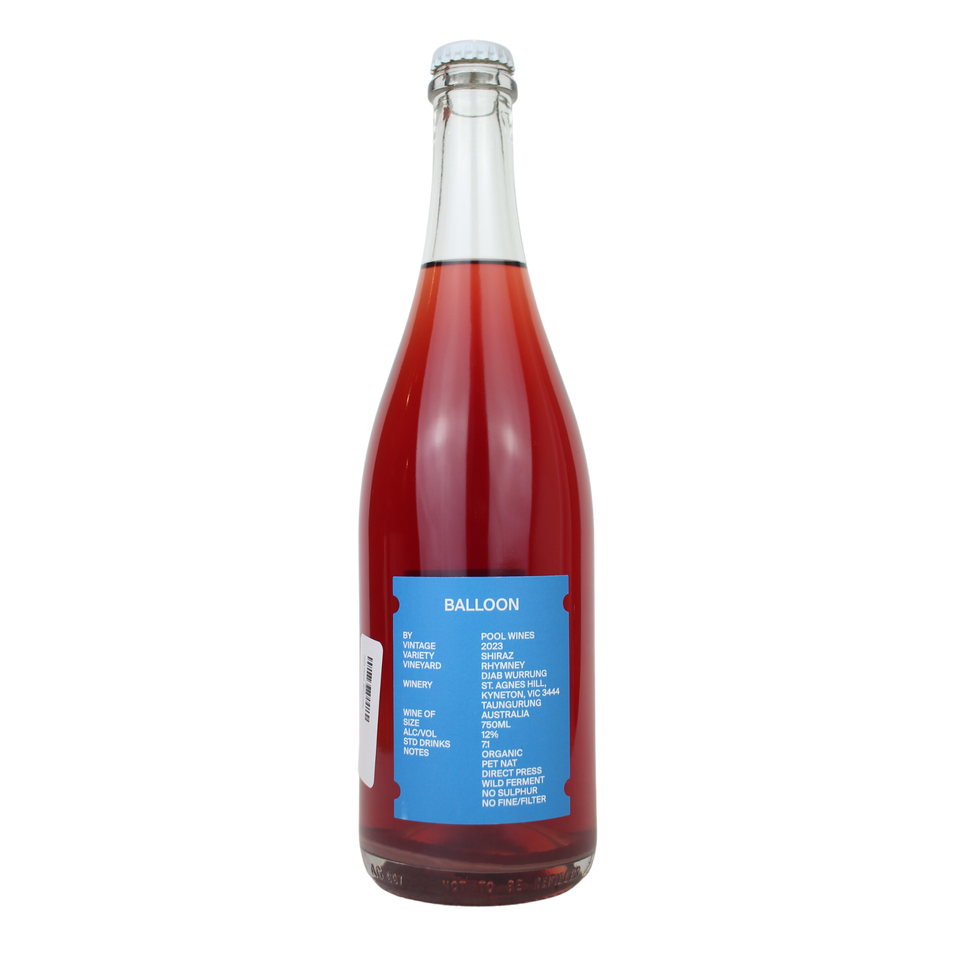 2023 POOL BALLOON
14579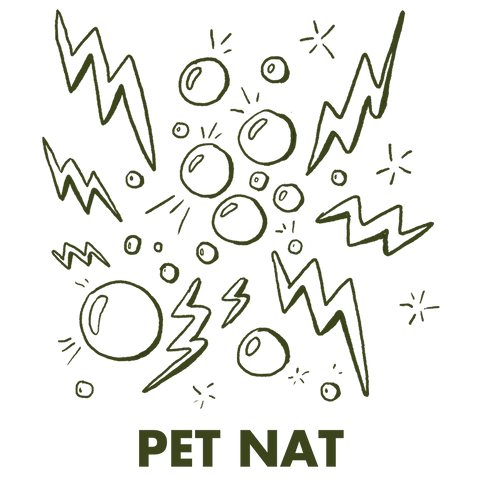 WINEMAKER: Tim, Al, Ed & Darcy
REGION: Grampians, VIC
VARIETY: Shiraz
VITICULTURE: Sustainable
An authentic pet-nat with bounds of energy for good spring times. Fruit flavours of cherries, red apple and raspberries carry through to a clean finish. Made from direct pressed Grampians Shiraz. No sulphur or any additives like the rest of our wines.
• 100% Organic Grampians Shiraz direct pressed
POOL is Tim, Al, Ed & Darcy. It is also everyone that helps us with advice, helps us pick fruit, helps us bottle and drinks our wine. We are based on Taungurung Country, in Kyneton. POOL had its first vintage in 2019 using half a tonne of local Shiraz. We learnt a lot. As we continue to learn we continue to expand and grow our repertoire with each season. We work with growers and vineyards local to the region to source grapes that have been grown in a way that is responsible to the land – reducing the use of sprays and interference and then hand-picking with our friends whenever we can. In the winery we use no additives of any kind, we don't fine or filter and prefer to use people power and low intervention methods wherever possible.