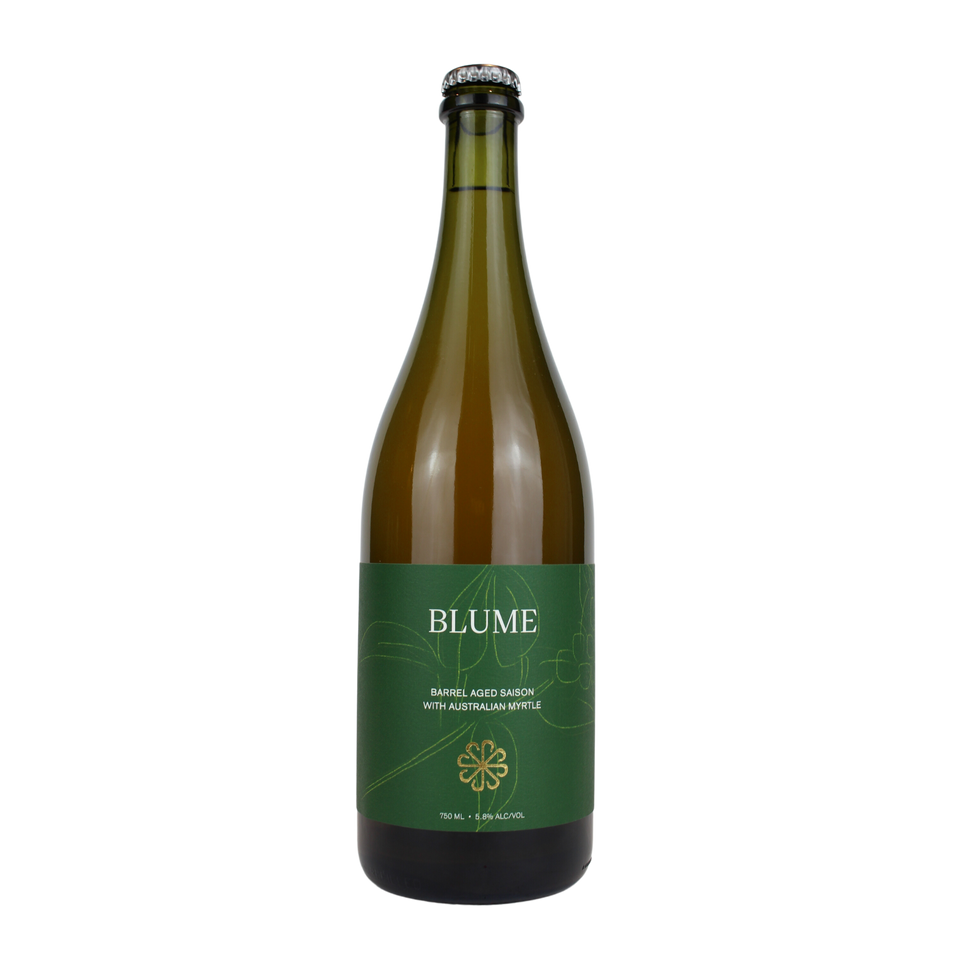 The Barrel Shepherd Blume
754590452328
REGION: Wollongong, NSW 
SIZE: 750ml / ABV: 5.8%
Blume marries a phenolic yeast driven beer with the iconic aromas of Australian Myrtles. We aged a French/Belgium Saison with fresh leaves from a trio of myrtles - lemon, cinnamon and aniseed collected from our friend's backyard. Aged 16 months in French oak.
Blume is a delicate blend of saison spice and subtle Australian myrtle backed up by a creamy malt mid-palate and hints of oak and vanilla.
New kids on the block have come out swinging! The Barrel Shepherd is a tiny brewery/blendery based in Wollongong, NSW using 100% locally grown, organic grain, whole fruit, sourced locally and/or organically when possible, and fresh pomace from trusted winemakers. Exclusively wild and native yeasts and bacterias to create nuanced beers that reflect their landscape - TERROIR!